Evolution vs. Netent: Which Live Blackjack is Best?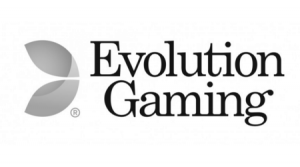 Without a doubt, the two biggest Live Casino providers in the business are Evolution Gaming and Netent. With their high-quality streams, expertly-trained dealers and various game options, they've blown all their competitors out the water and this is why you'll find at least one of these providers in the live casino section of any well-respected casino in Europe, as well as further afield, in places such as Canada.
However, serious blackjack players only want the best from their live blackjack service, so even though on paper they're evenly matched, has one got more to offer to live blackjack fanatics than the other?
We had a look at both their services and compared the two to find out once and for all who's the Live Casino Blackjack King!
User Interface
When it comes to User Interface both of these guys have an easy-to-use and understandable system, which means you can get stuck in with no hassle, even if it's your first time playing.
However, Netent has the edge in this department, as it offers intricate features which award players more knowledge about the game history, including In-game Statistics and an on-screen history of the dealers' last game. As such, Netent's user interface ultimately will assist you in making the correct call better than Evolution Gaming's.
Winner: Netent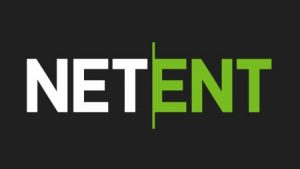 In-Game Betting Features
Both providers offer things all the most conventional betting options required in the game. For example, the option to split or double down and the most common side bets are available in both.
However, Evolution Gaming has excelled more in this department. This is thanks to their implementation of a "Pre-Decision" option, which allows you to make your call at the same time as the first player, rather than waiting for your go, thus speeding up game-play, as well as their "Bet Behind" feature, which allows you to bet on other players rather than playing yourself.
Winner: Evolution Gaming
Game Selection
Evolution has by far a much vaster range of game options than Netent. In fact, they have the largest in the business.
As well as numerous classic tables, they also have various VIP Blackjack Tables, with different formats and distinctive colourings and designs for each, a low-stakes and fun-filled Blackjack Party options and even, made-to-order live blackjack tables, which can be customized to fit clients' needs.
Although Netent's unique "Common-Draw" blackjack table allows hundreds of players to use different currencies and play all at one time with various stakes, it pales in comparison with Evolution Gaming's offerings.
Winner: Evolution Gaming
Who is Best?
So, all things considered, we have to give the King's crown of Live Blackjack to Evolution Gaming, predominantly owing to their wide selection of tables and betting options. Perhaps, this is no surprise, as Evolution Gaming are specialists in Live Casino, as opposed to Netent – who make all types of games. It should be considered though, that this is just our humble opinion and both providers offer fantastic services and it's really all about personal tastes and preference.
As such, we recommend trying them both out and seeing for yourself. But for a wider selection of options, Evolution Gaming are definitely your guys!
Want to learn more about Live Blackjack and useful strategies? Then click here to find out all you need to know!
August 30, 2018 - Offer valid as of date published. T&Cs apply.