Free Blackjack No Download Required

Live online casinos have been appearing all over the Internet and, if you know what you are doing, you do not have to spend any money to get in on the action. These games have the power to take your online casino gaming to a whole new level. Watch as real dealers build your hand using real cards. Don't believe that the games are happening live? Simply type into your chat box to speak directly with the dealer, who can respond in real time. The games are fair and the thrills are exactly what you would expect from a real casino setting. All of this is only a few clicks away and it can be had for free. Read on to learn about playing free blackjack with no download, and which online casinos offer this amazing service.
Free Blackjack Practice – Step by Step Guide
Our free blackjack practice guide will help you understand the rules and up your game with some of the handy tips we have in store for you.
Doesn't matter if you're a complete beginner or a frequent player – we have something to satisfy all tastes. New players can learn how to play free blackjack games for fun with our comprehensive step-by-step instructions. Players that have been in the game a bit longer will find useful tips on free blackjack practice.
Here's a breakdown of what we have for you:
Choosing a casino to play at
Choosing the type of blackjack game
Blackjack table explained
How to play – step by step
Card counting
With such a full-on information package you will find yourself playing blackjack like a real PRO in no time.
Make yourself comfortable and prepare for the knowledge to start flowing your way!
The First Step of Your Free Blackjack Practice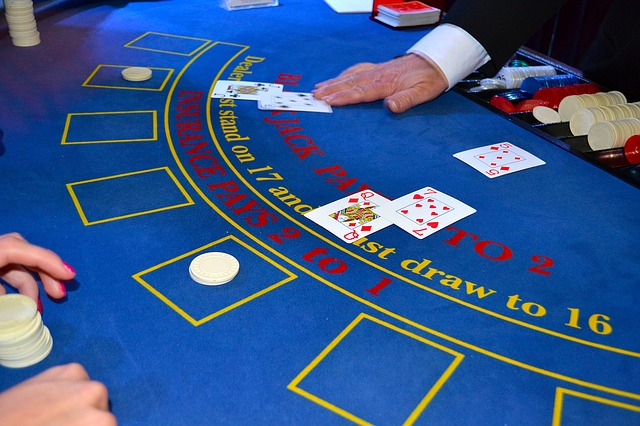 The first step in learning to play blackjack online is to find a good online casino. A reputable internet casino is one that has been online for many years, has gained good opinions, offers excellent service, secure transaction processing and, what is particularly important, withdraws payments to players in a timely manner.
These are the main things you need to take into consideration when picking a casino to play at. We know that since you're reading this guide, blackjack is the thing you're most interested in. In this case, another thing to look at is whether the casino provides free blackjack no download needed for instant play or free blackjack app which you would have to download onto your computer.
Best free blackjack app would be the one coming from the best software providers such as NetEnt, Microgaming, Evolution Gaming or Betsoft amongst others. If you are looking for a sleek gameplay with high-quality graphics and audio, pay attention to the software providers developing the game or the app.
TIP: once you decide on a casino, go ahead and search for reviews from players. The Internet is full of places where players can share their opinions that are helpful in making the final choice.
Types of free blackjack games
Almost all online and mobile casinos offer different types of blackjack, such as American Blackjack, European Blackjack, Pontoon, Progressive Blackjack, Vegas Strip Blackjack and many more. After signing into your casino account, you will be able to access the table games section from which you can choose the type of blackjack you're interested in. Online casinos usually have more than one type of blackjack on offer.
If you're a beginner, at this point you should choose the classic blackjack. It is obviously the most traditional and popular version of the game. It is perfect for anyone who is just making their first steps in the game. Pay attention to the exact rules of the game you pick.
TIP: Pick the games where dealer must stand on 17. This gives the dealer less of an edge and a bigger chance for you to win.
When you feel like you are comfortable with the basics, you can step up the game and play free strip blackjack. This version of the game is widely played at online casinos and is a typically American hole card version of blackjack.
The Table at Free Blackjack Explained
Doesn't matter if you play blackjack for free or for real money, the table always looks the same in terms of the basic functionalities available to players. Familiarize yourself with the elements that make up the table when you play free online blackjack games:
Balance – one of the advantages of playing blackjack online is that you don't have to count your tokens to know your balance as everything is calculated automatically.
Table limit – almost all blackjack tables display the minimum and maximum bets that can be bet on one hand.
Betting circles – the place where you place your bet.
First base – it's the first seat to the left of the dealer. The player sitting in this spot receives their cards first and is always the first to take action on their hand.
Third base – it's the first seat to the right of the dealer. It's also the last sit to receive the cards in a hand and the last one to take action.
Deal button – this button activates the hand.
Double button – will be needed in case you would like to double your hand.
Split button – it's used to separate identical cards into 2 separate hands.
Delete button – some games allow you to quickly remove the bet and submit another bet.
Hit button – after receiving the first 2 cards you can withdraw more cards by clicking the hit button.
Players at online casinos will usually encounter a writing on the free blackjack table. There are three types of writing that appear most often to explain some of the basic rules for the picked game:
Blackjack pays 3-2 – this means that blackjack is paid at higher odds than a total of 21 or other winning hand. To qualify for the 3-2 pay out, the player needs to have an Ace and a Ten (10, J, Q, K).
Dealer stands on 17 and draws to 16 – it's a rule set by casinos. Sometimes casinos require the dealer to hit a 'soft 17', which means an Ace and a six.
Insurance pays 2-1 – when the dealer shows an Ace, players may purchase insurance as a side bet which in case of being effective will pay 2-1.
Free Blackjack Games for Fun and For Real Money – How to Play?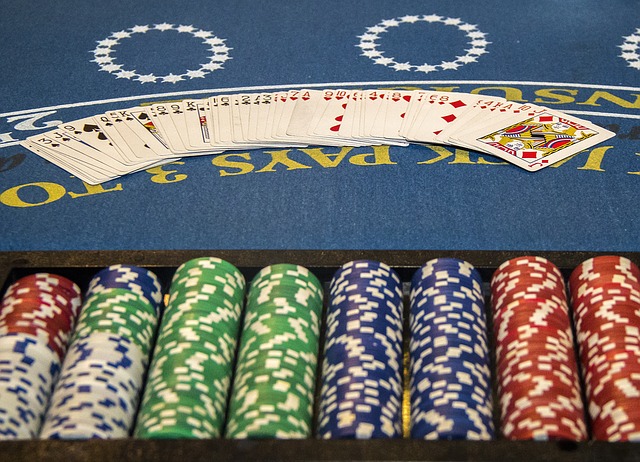 In short: a table always consists of a dealer playing against up to 7 players. Your aim is to get as close to 21 as possible without going over and at the same time beating the dealer's hand. Getting 21 means you got blackjack and you win automatically.
Here is a step by step guide what to do once you find yourself sitting at the online table and are about to begin the game.
Choosing the bet
Click on the chip to select the denomination. To select a different amount, simply click on another chip. The same chips will be available to select no matter if you're playing free blackjack games for fun or for real money.
Making a bet
After clicking on the denomination of the token, click in the betting field and the chips will appear there. If you want to increase the bet, click again in the bet field, and the next chip with the same denomination will be added in the field. If you want to change the whole bet, click the delete button and start again.
Deal
Click on the Deal button and the dealer will deal out the cards. At this point, you need to focus on your cards and take the dealer's face card into account. One of the advantages of playing blackjack online is that the software shows the point value of cards – you don't have to calculate the cards on your own. This is very useful for beginners, especially for Aces, which can sometimes cause problems due to their double numeric value of 1 or 11.
After the first distribution of cards, you will have two cards facing up, the dealer will have one card facing up and one card facing down.
TIP: when the dealer's first show card is Ace, there is a high possibility they can hit blackjack. At this point you can purchase insurance in form of a side bet which will protect you in case the dealer has blackjack.
Gameplay
Now decide whether to hit, stand, double down or split.
TIP: Mathematically speaking, 16 is the worst hand in the game. There is a high chance you can go bust if you hit, and a small chance you can win if you stand. Think twice before your next move!
Stand – hold and stand with the score of your cards.
Double down – at this point you can decide to double your wager but you are allowed to get just one more card.
Split – when you get two cards of the same value, you can split them into two separate hands.
TIP: Always split 8's. By splitting 8's you change probable losers to probable winners.
Result of the hand
After the dealer's turn, there are only 3 possible results: victory, loss or push. If the player wins the hand, the screen will tell you that you have won and will show the exact amount of the winning. If the dealer wins the hand, you will be prompted that the dealer wins, but if the dealer has the same score as the player, there is a so-called push/draw and the player is returned the basic bet.
Next game
The table can be cleaned automatically or sometimes you have to click the 'delete' button. At this point, the player is ready for the next hand and can simply repeat all previous steps. Some casinos, however, have a repeat button that allows you to repeat the same bet and start from dealing cards. This is very useful because it speeds up the game and eliminates the need to constantly click on chips and place them in the bet field.
Free Blackjack and Card Counting?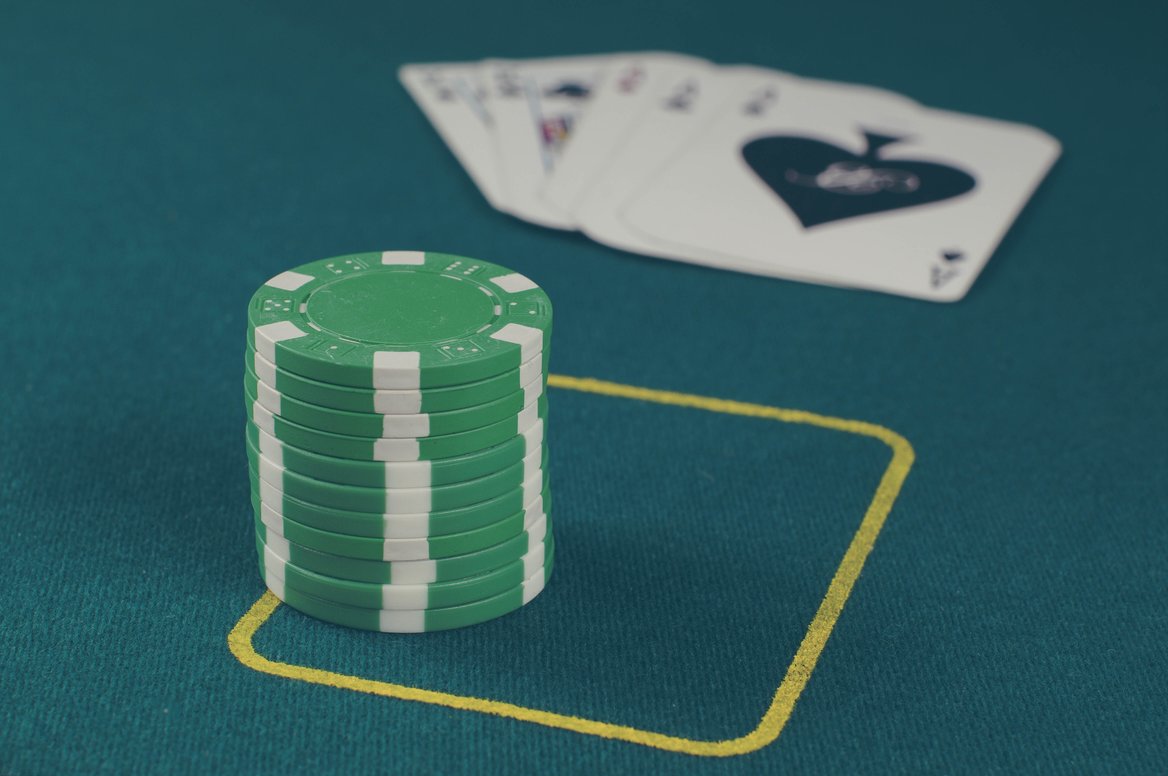 A strategy that not only minimizes the casino's advantage but also increases your chance of winning is the card counting technique. There are several variants of card counting: simple card counting, standard card counting and professional card counting. These variants differ in the way cards are counted and they differ by degree of difficulty too. Learning these techniques requires having a really good memory and it takes a lot of practice.
FACT: Blackjack has made it into Hollywood. The movie titled '21' tells a story of six students who trained to become card counting experts to take Vegas casinos for some big winnings.  
Under certain circumstances, the player has an advantage during the game. If there will be more high cards (tens and cards with a picture) in the box from which the cards are dealt than the lower cards, the advantage for the player arises. This means a worse situation for the dealer because the rules can force them to draw a further card. The player can stay with any number of points, however, the dealer in case of having 16 points, is forced to draw another card. The more high cards remain in the box, the greater the risk of the dealer being over 21 points.
This knowledge is the basis for counting cards in blackjack. If the player knows that the casino has a smaller chance, they may increase the stake. Smart players who can count cards, called counters, can achieve a 2.5% advantage over the casino when they use the card counting technique in conjunction with the basic strategy. The basis for the card counting technique is to count the value of all cards distributed.
However, card counting is made almost impossible by online casinos as they use multiple decks of cards (usually 6 decks in classic free blackjack games online) in the shoe or cut the deck (sometimes both). Card counting as also strongly discouraged in land-based casinos.
Should I Play Free Live Blackjack?
Playing online blackjack for free has its pros and cons. The obvious benefit is that you do not stand to lose any money. Nothing makes a day at an online casino worse than walking away empty handed. This is a particularly good option for players who cannot afford to lose any money. If your bankroll is already thinning out or if commitments in the real world are putting a strain on your finances, you don't have to stop playing the games you love. Even for players who do have the money, though, free blackjack has a lot to offer. Since you have nothing to lose, playing for free gives you the perfect opportunity to experiment. You can try new strategies and perfect your card counting techniques without losing cash with every mistake. At the same time, you can check out new online casinos and make an informed decision before sharing any of your financial information with a real money deposit.
Out of all of the reasons that players can benefit from free blackjack, there is one inescapable downside: you don't have a chance of winning anything. If you do not put your money where your mouth is, you can play live blackjack all day long, but there's no possibility of having something to show for it. This might not bother some players, but one reason that blackjack is so much fun is that there is always the hope of winning big. If you don't ever plan on playing with real money, this game can quickly become boring and repetitive. Ultimately, your best option is to play for free when you have a good reason to, but return to real money live blackjack when it makes sense.
Where to Play For Free
After deciding that you want to play live blackjack for free, you will face the daunting task of finding a live casino that allows free play. This is a common problem because most live casinos have a limited number of seats available and they wont want to waste their resources on players who are not going to put in any money. After all, there's a reason you've never seen free blackjack tables in Las Vegas casinos. Don't lose hope though, as there are two great live casino sites for players who want to play blackjack for free.
In Early Payout Blackjack, every hand is automatically played according to the perfect blackjack strategy. This makes it easy for you, but since you are not controlling your own cards, the casino can stack multiple players in each seat. You never know if anyone else is sharing your hand, but if they are, these players might be playing for free. It does not cost the casino anything and including a free option tends to keep their players happy. You might decide to upgrade to real money play in the future, but as long as you want to play for free, these are the two best live blackjack casinos for you.
Conclusion
FACT: Blackjack has been mentioned in 'Don Quixote', a novel by Cervantes which dates to the late 16th century. This means the game has been around for a good while now!
Yes, blackjack is one of the oldest card games out there. It was played in French casinos around 1700 and was known as the game of Vingt-et-Un, which was a precursor of blackjack. The objective was to collect cards with the value as close to 21 as possible without getting over, just as today, but some other rules were different back then. Throughout the centuries, blackjack came to its form as we know it today.
And now, having read our guide, hopefully you have learned something new about free blackjack. The basic strategies of play laid out in our guide should have you start off your blackjack adventure just right. Have fun!