Everything You Need to Know about Spanish 21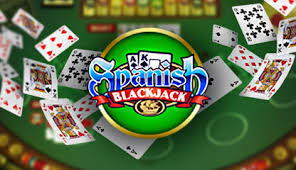 Spanish 21 is a variant of the classic Blackjack game. In Spanish 21, all of the 10 spot cards are removed from the deck. It is important to note that this does not include the Jack, Queen or King,these 10-value cards remain in the pack. To compensate for the removal of the 10 cards, players receive a number of advantageous rule changes and extra bonus payout options. This includes late surrender, re-splitting and side bet benefits which the players can use to diminish the house edge.
Late Surrender
In Spanish 21 you can surrender your hand late. This is useful as it means that you can give up your hand any time you want and you will still only lose half of your wager. This is a highly advantageous rule and puts the player in a position where they can minimise their loss and forfeit their hand. Players are advised to surrender when they have an 8-8 across a dealer's Ace.
Re-splitting
In Spanish 21, the players are allowed to split Aces, re-split, as well as double and re-double after splitting any pair. Another great benefit is that the late surrender rule still applies after splits and doublings. Players are advised to split pairs of 2,3,6,7,8,9 and Aces.
Side Bets
There are some great additional side bets that can be used in Spanish 21. One of which is called Match the Dealer. If one or both of the players preliminary cards matches the dealer's face up card, the player wins the bet. Make sure you check the rules at the table you are playing. Some casinos charge extra to be eligible for this side bet option.
Spanish 21 Strategy
As mentioned above, there are many rule variations that significantly change the game play strategy. Follow the basic strategy and make optimal decisions that increase your likelihood of beating the dealer. The fact that the 10-value cards are underrepresented means that bonus payouts like side bets should be avoided. By placing additional side-bets you can decrease your chances of winning. Please also note that late surrender is not often a profitable strategy and should be used sparingly. In most instances, it is more profitable to draw another card. Remember, the risk of going bust is lower than regular Blackjack (because there are less 10-value cards).
Summary of Spanish 21 Rules
Spanish 21 is usually played using 6-8 decks.

The four 10 spot cards (10 of clubs, diamonds, hearts and spades) are removed from all decks the dealer is using.

Dealer hits on 16 and stands on 17. 

Players are advised to hit on 7-7, when the dealer holds a 7.
If a dealer has 2,7 or Ace and the player has 9-9, it is advised that the player stands.

Player Blackjack always wins. Player 21 always wins (even against a dealer Blackjack)

Players are allowed to double after a split.

Players are allowed to draw several cards, even after they have split Aces.

Extra bonus payouts for special hands (e.g. 6-7-8 and perfect charlie – 2-3-4-5-7)
June 27, 2017 - Offer valid as of date published. T&Cs apply.