Spanish 21 Blackjack – A Guide to This Exciting Game!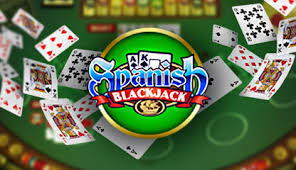 Spanish Blackjack is yet another tremendous variation of this awesome game, and though it may seem a little unusual when compared with regular online Blackjack Games, it is highly popular and thoroughly enjoyed by players from across the globe.
An instantly appealing element of this game is that as it's played with decks of only 48 cards, Spanish blackjack, also known as Spanish 21 blackjack, is a faster paced game than the original version of blackjack.
Sadly, because of the fewer number of cards in play, the casino's house edge does increase by as much as 25%, or possibly even a little more.
What does this mean for you?
Well, it means that you will have slightly lower odds of winning when playing this variation.
BUT – most online casinos offer higher Bonus Pay-outs to compensate for this fact, so you're wins can still potentially be just as fruitful!
Live Dealer Casinos
Bonus
Gaming/Info
USA?
Play now!
200% Match Bonus + 25 Free Spins
Live Casino, Slots
Play at 21Dukes Casino!
(T&Cs Apply 18+)
100% up to $100 + 25 FS
Casino, Betting (UK Friendly)
Play at Guts Casino!
(T&Cs Apply 18+)
Each Casino reserves the right to cancel or change promotions at any time. Please refer to each Casino's T&Cs page for full details. New Customer Only. 18+. Please play responsibly.
How to play Spanish 21 Blackjack
The 48 card decks used for this game, are actually just a standard 52 card deck which has had all four 'tens' taken out of it.
Spanish 21 Blackjack can be, and often is, played with eight decks, containing 48 cards each, which are held in a card 'shoe'.
These 48 card decks then only consist of the face cards, the number cards from 2 to 9 and, of course, aces.
Spanish 21 Rules
As with all other strains of the Blackjack game, the aim of the game is to create a hand that adds up to 21.
Your hand can be close to that number and there is still a chance to win, BUT it can not be over 21, as if you get over 21 (even by 1) then you automatically lose that hand.
Even in this variation, getting a 'Blackjack' (ace and any 10-value card) is the highest hand.
It should be noted here though that in Spanish 21 blackjack a player's blackjack will always win over the dealer's blackjack, which is good to know as it is not the case in the classic game of blackjack.
Spanish 21 Blackjack – The Hit, Stand and Split Rule
You'll find that the rules regarding hitting, standing and splitting in Spanish 21 blackjack run parallel to those found in the classic game of Blackjack's rules.
This means that, like in classic blackjack, you're only permitted to hit, stand or split after you've placed your bet and after the dealer's given out the initial hand.
Pair splitting – Pair-splitting is an option also available to Spanish blackjack players, where they can split cards of equal value to make up to 4 hands, which can be doubled or hit.
As you get to make more than one hand with this strategy, your chances of winning in Spanish 21 also increase.
Before you decide which move you'd like to make though, we recommend that you take a look at a good Spanish 21 strategy sheet too.
Spanish 21 Blackjack – The Late Surrender Rule
The Late Surrender Rule is very handy, as it allows you to minimize your losses.
This strategy can be used if you find that the first two cards dealt to you are not good enough, even by adding a third card, to beat the dealer's hand.
This is done by forfeiting your hand late, so, if you calculate that your odds of beating the dealer's hand are not good then this rule enables you to still get half of your bet back.
Yes, the late surrender allows you to surrender and give up your hand at any time for the loss of just half of your wager.
So, by surrendering, you give up the hand and get back 50% of your bet amount, instead of losing it entirely.
This rule is highly advantageous for players, just like the Blackjack Surrender is in the classic version.
Spanish 21 Blackjack – The Re-Splitting Rule
Spanish 21 rules offer another great benefit too, which is that you're allowed to split aces.
In fact, you can also re-split, double and even re-double after splitting any pair whilst playing this exciting game.
And – the aforementioned 'late surrender' rule still applies, even after splits and doublings.
So, if you have lots of money invested in a hand and that hand unfortunately goes to the dogs, then it might well be a good idea to get half of your wager back.
Spanish 21 Blackjack – The Match the Dealer Side Bet Rule
It's also worth noting that as well as the variation of rules mentioned above, Spanish 21 typically has some pretty cool bonus games and some rather appealing additional side bets attached to the regular game play too.
The 'Match the Dealer Side Bet', which is also found in classic Blackjack online games, is perhaps the most well recognised of these.
To win this bet, either one or both player's preliminary cards have to match the dealers face up card.
Though, if you wish to increase your chances of winning we believe that, as with most side bets, you should avoid this type of wager unless necessary.
Spanish 21 Blackjack – To Double Down
Double down and double down rescue – Players can also use the doubling down technique for the original hand or any of the split hands in Spanish 21.
In case players are not happy with the third card, with the sum still being less than 21, they can cancel their doubled bet but will also have to give up on their original wager.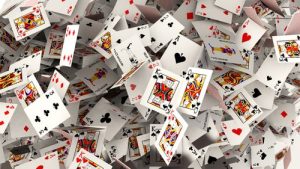 Spanish 21 Blackjack – Payouts
One of the advantages of playing Spanish blackjack is the bonus you can earn from it. When you play this game, you stand the chance of winning the following:
Bonus 21, which is given when the value of your hand is 21, made by more than 3 cards.
A super bonus is given when you make 21 with three '7' number cards
Bonus 21, however, does not apply to hands made by splitting.
Spanish 21 Blackjack – The Super Bonus Rule
As mentioned briefly above, excitingly Spanish 21 also offers a 'Super Bonus'. As it is perhaps the only Blackjack online variant which does this, it is worth knowing.
Despite that fact that in a six-deck game the probability of actually hitting the 'Super Bonus' is only about 1 in 668,382, and that in a game with 8 decks you only have a 1 in 549,188 chance, even the idea that lady luck is smiling down on you enough to hit it is a very inspiring one to say the least.
Spanish 21 Blackjack – The Charlie Rule
With the Charlie Rule, you can potentially win and receive a bonus automatically, once you have been dealt a particular number of cards. It comes into play in several situations throughout the game.
This is why below we advise you to use a Strategy Chart specific to Spanish 21 Blackjack, so that you can spot these situations and the subtle differences found between the Spanish 21 Blackjack and the Classic variation of this game.
Spanish 21 Blackjack Strategies
As we have already mentioned, the house edge is higher when playing Spanish blackjack.
This means that it is important for you to learn as much about the game and all its strategies as you can, before playing with your own hard-earned cash to increase your winning odds.
Spanish 21 Blackjack is considered, by many Blackjack veterans out there to be one of the most profitable variations of the game.
However, the amount you can potentially win will only be more if you have both luck on your side AND you play well and follow the right strategy.
Typically, we'd recommend that you use a basic Blackjack strategy sheet but, in this case, we highly recommend that you use a strategy sheet made specifically for Spanish 21 Blackjack instead because it takes into account all the changes in rules.
You will find that if you compare the Spanish 21 Blackjack strategy sheet with the regular blackjack strategy sheet then you'll notice a number of differences. This is mainly due to the fact that all the tens have been discarded from all the decks being used in the game.
Think you've sussed it? Then Play at 21Dukes Casino! (T&Cs apply. 18+)
Spanish 21 Blackjack – Helpful Hints and Tips
Memorize Your Moves – Using a Strategy Chart Specific to Spanish 21 Blackjack
As mentioned above, it is of upmost importance that when studying a strategy sheet, or strategy chart, that you make sure it is a proper one specific to Spanish 21 Blackjack.
If you don't then you will be led astray in terms of inaccurate gameplay, because there are a number of key differences between Spanish 21 Blackjack and the classic version of the game.
Indeed, with its various deviations from the classic blackjack rules, Spanish 21 Blackjack can be viewed as a rather complex game, but with just a little effort it shouldn't take you long to learn.
And once you have, you can benefit profoundly by learning the strategy that goes with these rules.
Best Not to Draw for the Bonus Payouts
We recommend the you don't draw for the bonus payouts, and that you don't place any extra side bets, because In in order to do so, you have to pay extra for them. This puts you on the backfoot immediately, even though the promise of bigger payouts will always sound tempting.
If you decide to Surrender – Don't Do It Too Often
New Spanish 21 Blackjack players often try to overuse their surrender option.
This is especially the case if they've a history of playing the regular variation of blackjack.
This over use should be avoided however, as it's not always the wisest of things to do.
There are in fact only a few situations in which it is actually profitable to do so, so be careful of this.
Drawing Another Card in Spanish 21 Blackjack – Less Likely to Make You Go Bust
In Spanish 21, it is less risky and quite often more profitable to draw another card to bring up your hand, as thanks to there being no 10's, the risk of going bust is lower.
The Dealers Side Bet – Is Best Avoided
Unlike in other versions of Blackjack, Spanish 21 has a particular side bet of its own called 'Match the Dealer'.
To win this specific bet, a player must match one of the initial cards in their hand with the dealer's face up-card.
This type of bet can potentially have a large payout, which can range from between 4:1 to 18:1, depending on what cards you succeed in matching, which can obviously be a good thing.
There is however a downside to this type of bet, as the house edge is much greater than the one attached to the rest of this exciting game.
The 'Match the Dealer Bet' actually carries a house edge of between 3.99% and 3.06% for both the 8-deck games and the 6-deck games.
Therefore, if your goal, like most other players, is having the best chance of winning, then we would advise skipping out on this kind of side bet.
Spanish 21 Blackjack – A Conclusion
To conclude, Spanish 21 Blackjack is quite a different beast than Classic Blackjack or even other variations of it.
There are a number of different rules in place, which all have the potential to mix it up and make the game more exciting.
Some of our favourites include the 'Super Bonus', the 'Charlie rule', the 'Late surrender' and being able to 'Double Down' on any total you wish.
There are also a few drawbacks.
Not the least of which is the fact that all 10s have been removed from the deck, and the fact that the game uses either 6 or 8 decks every time.
With the combination of differing rules, it is clear that when learning how to play this exciting variant of the game, you will need to use a different strategy to play it, namely one specific to Spanish 21 Blackjack.
Though, in the beginning, this might throw you off a little, especially if you're someone who's familiar to the strategy needed to play a successful game of Classic Blackjack, we are sure that once you've got into it you shouldn't have any difficulty.
As such, we advise that before embarking on a few hands of this awesome and thrilling game, you find yourself a good Spanish 21 Blackjack strategy chart and memorize as much of it as you can.
You can find plenty of them on Google, so this shouldn't hold you back in the slightest, and this will give you the decent strategy base you'll need to work from in the beginning of your Spanish 21 playing journey.
We hope that you have found this all helpful and wish you every luck when embarking on this thrilling new gaming venture!
For another great place to play Spanish 21 Play at Guts Casino! (T&Cs apply. 18+)
June 27, 2017 - Offer valid as of date published. T&Cs apply.