Diners Club Card Blackjack Sites
Diners Club Card blackjack sites are websites that allow real-money blackjack play and accept Diners Club cards as a payment method. Diners Club is a charge card company founded in 1950. Diners Club was the first independent credit card company in history. The entire concept of a company providing credit for "travel and entertainment" is rooted in the origins of Diners Club. Today, Diners Club International is owned by Discover, though its credit card products continue independently, serving mostly wealthy business people and travelers. Diners Club operates in 60 countries around the world, doing business in seventy different world currencies.
Diners Club History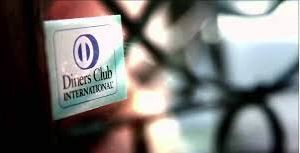 The company's origin story is fascinating.
Diners Club co-founder Frank McNamara was having a dinner meeting with a group of clients and wasn't able to pay, because he'd left his wallet at home. Embarrassed because his wife had to pay the tab, McNamara immediately conceived of a charge system he could use to avoid future embarrassments. A year later, McNamara paid for a meal using a charge card printed on cardboard. It's said that this was the beginning of the entire modern credit industry. Most of the time, these stories are apocryphal, but this story has been confirmed by multiple sources.
When Diners Club was first issued, it was designed for use at restaurants only – in fact, at its start, just twenty-seven restaurants accepted the card, which was only used by a few hundred of McNamara's family members and friends. Within a year, 20,000 customers were using the card at thousands of restaurants, hotels, golf courses, and other venues.
Diners Club held a monopoly on the charge card industry for a couple of years, before American Express and Interbank Master Charge (the precursor to the MasterCard) took over the lion's share of the industry. Though Diners Club hasn't been an industry leader in decades, it remains a major credit product outside the United States. In some markets in Europe and Asia, Diners Club is competitive with VISA and other popular Western branded card products.
Where You Can Use It
Diners Club issues two general types of charge cards – general-use, and cards released as part of their financial network. Because Diners Club issues charge cards under other imprints, it's important to make a distinction between the two types of cards.
Because Diners Club was purchased by Discover Financial Services, new Diners Club cards carry the Diners Club brand on the front and the Discover brand on the back. That's good news for Diners Club cardholders – you can use your card anywhere that Diners Club or Discover is accepted. According to estimates from Discover, that gives you access to about 25 million retailers from around the world.
How to Get a Diners Club Card
Applying for a Diners Club card is not as easy these days as it was a few years ago, for one very strange reason. The company no longer accepts online applications. The reason has something to do with the big change in ownership after the purchase by Discover. You have to apply for their cards by calling their phone number – 1-800-234-6377. Outside the US, call 1-514-877-1577.
Here is a quick guide to the three major Diners Club-issued charge cards.
Diners Club Card Premier
This is Diners Club's intro-level card. It comes with a Club Rewards program, where $2 of every purchase equals 1 rewards point. Cardholders can opt in to additional insurance coverage (for things like travel and baggage loss) as well as 24/7 customer service by phone or online. The card requires payment of a $95 annual fee.
Diners Club Card Elite
The Elite card gives you everything you get with the Premier account as well as 24/7 personal concierge service, free airport lounge access, steep car rental discounts at select companies, and Club Cash access, which gives you interest-free access to cash through your card at ATMs. You'll also earn triple reward points on gas, groceries, and drugstore purchases. This card requires a $300 annual fee.
Diners Club Carte Blanche
The Carte Blanche product is an upper-tier charge card meant to be on par with the American Express Platinum. With this card, you get everything that's available with the Elite card, plus automatic Travel Accident, Baggage Delay, and Trip Cancellation insurance. This card also has a $300 annual fee, but offers free foreign currency transactions. Bills must be paid in full in 30 days for individuals, or 60 days for businesses.
How to Use a Diners Club Card
Using a Diners Club card is identical to using any other charge card. Cardholders have two main ways of using a Diners Club-branded product – by swiping the card through a card reader at a retail shop, or by entering the card information online or on the phone. If you've ever used a credit, debit, or prepaid card before, you already know how to use a Diners Club card.
As far as using your card to fund an online blackjack account, there's one additional step. First, you have to find a real-money blackjack website that accepts Diners Club as a payment method. Diners Club is not a popular payment method at online casinos offering blackjack, mainly because the card is little-used, compared to the major brands like VISA and MasterCard. American Express cardholders face a similar problem.
The table at the top of this review lists some sites that accept your Diners Club card payment and offer real-money blackjack games.
Is It Safe?
Diners Club uses industry-standard security measures to protect your account from compromise. The company promises several layers of secure encryption to protect data transmitted between your computer and the various sites that accept Diners Club payments. Technically, it is just as safe to make a deposit to an online casino offering real money blackjack games as it is to use your Diners Club card to pay for a quick lunch or a pair of jeans from a catalog. Provided you keep your username, password, and other personal information secure, and always do business with secure online blackjack sites, using a Diners Club card is as safe a process as using your debit card or any other credit product.
Conclusion
The acquisition of Diners Club International by Discover has led to a little bit of a resurgence for the brand. The fact that commercial general-use cards are still the most active segment of the industry probably hasn't hurt the brand, which is reporting significant growth in both the US market (once near dormant) and their burgeoning European and Canadian brands.
Diners Club was a pioneer in the charge card and credit industries, and they're still a big player. So long as the Diners Club cardholder base continues to grow, we expect that the availability of Diners Club as a payment method will increase.